Vision blinds are at the forefront of modern aesthetics. They offer a sleek, modern look while giving you total control over the amount of light you let into your home. These blinds are a unique and interesting blend of Venetian and roller blinds. They are made of two distinct sets of materials. One is usually solid, the other translucent. These materials then overlap or fold over one another depending on your lighting needs.
They come with three distinct settings. They can be fully rolled up to let the full light of the day in. They can then be partially down. This creates a set of horizontal lines that obscure vision into your home while still allowing light in. Finally, they can be fully closed, dropping a second set of horizontal lines that fully obscure and block out all light.
So then, what are the advantages of vision blinds? Why should you choose them over any other for your home?
Vision blinds offer nearly unparalleled control over the amount of light that enters your home. You can alter light access from none at all to total access with little effort. Moreover, because of how the blinds fall, you can alter this to allow as little, or as much, light into your home as you like.
This is all because of the synergy between the solid and translucent layers of fabric working together. These layers are movable so that they can fold over or drop under one another. This means that you can keep daylight and drop the glare of the sun all at once.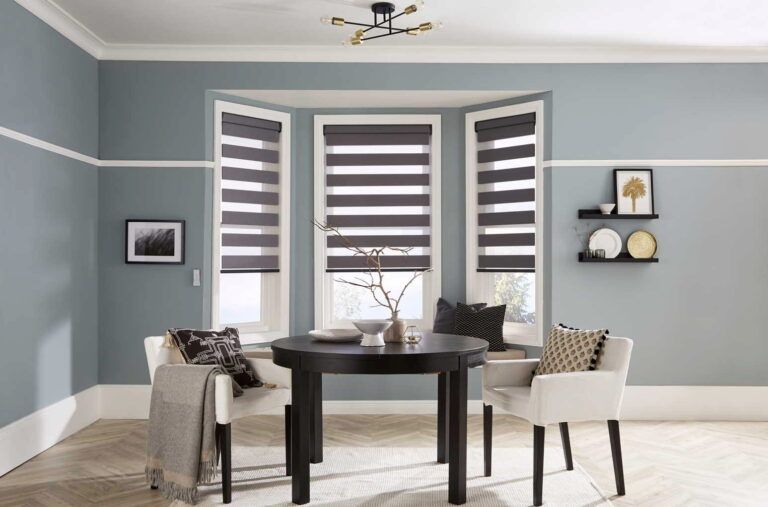 Vision Blinds Offer Excellent Privacy Control
Normally, many blinds need to be fully pulled down to offer any degree of privacy. Even then, some are opaque enough that the light from your internal lighting casts your shadow through the blinds themselves.
This is not so with vision blinds. Their horizontal bars slot down to obscure vision from the outside while still letting light in. This allows you to have your privacy while retaining the sunlight from the outside. What's more, when night falls and you want to fully close them, the second layer of material can slot down for total cover.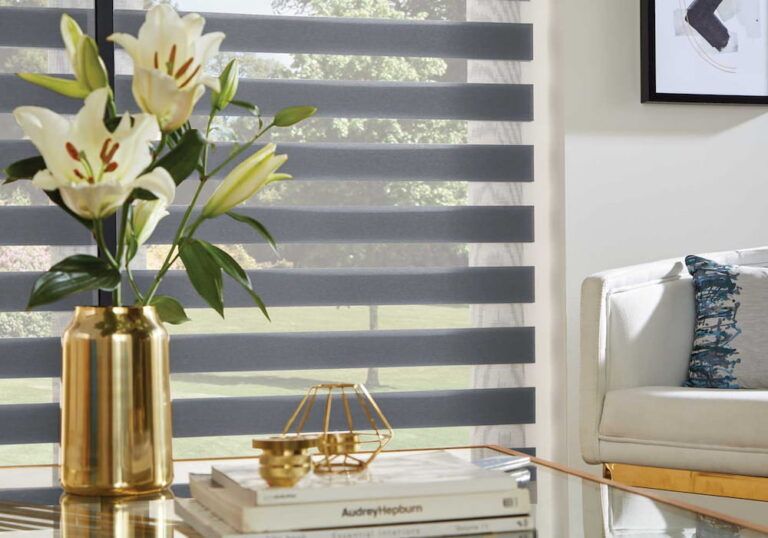 They Trap Heat Inside Your Home
Vision blinds also make use of their double layers of fabric to better protect your home from the elements. In the same way that a double-glazed set of windows keep the heat in, these blinds insulate your home. This helps to keep your house cooler in the summer and warmer in the winter.
In turn, their insulative properties mean that vision blinds can help you lower your energy bills. More trapped heat means that your heating system will not need to work as hard to maintain its current temperature. With energy bills on the rise, insulating blinds should be a part of any homeowner's strategy for energy efficiency.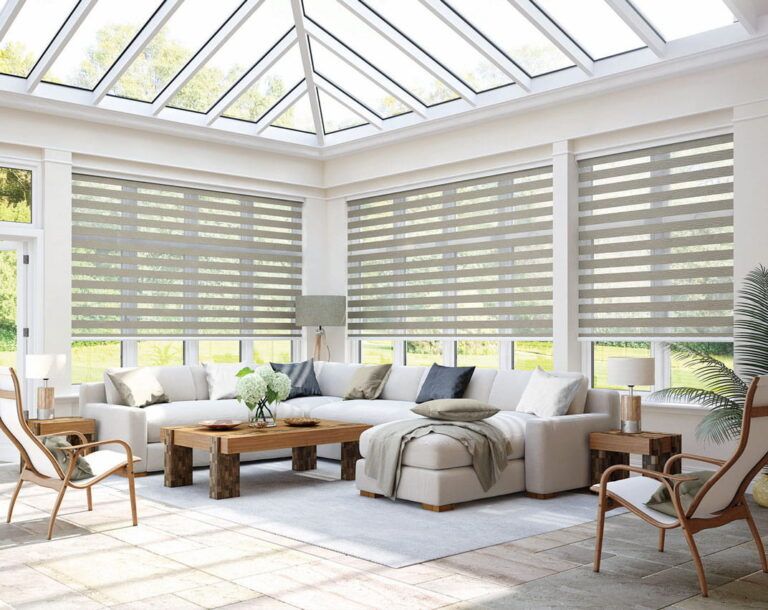 At Premier Blinds, we live up to our name. We offer premium quality, bespoke vision blinds to you at competitive prices. Our team of experienced industry veterans are eager to put their skills to the test for you. And, with a free no-obligation consultation, free measuring, and free fitting, you're sure to get value for money.
For more information or to book a free consultation, contact us today.